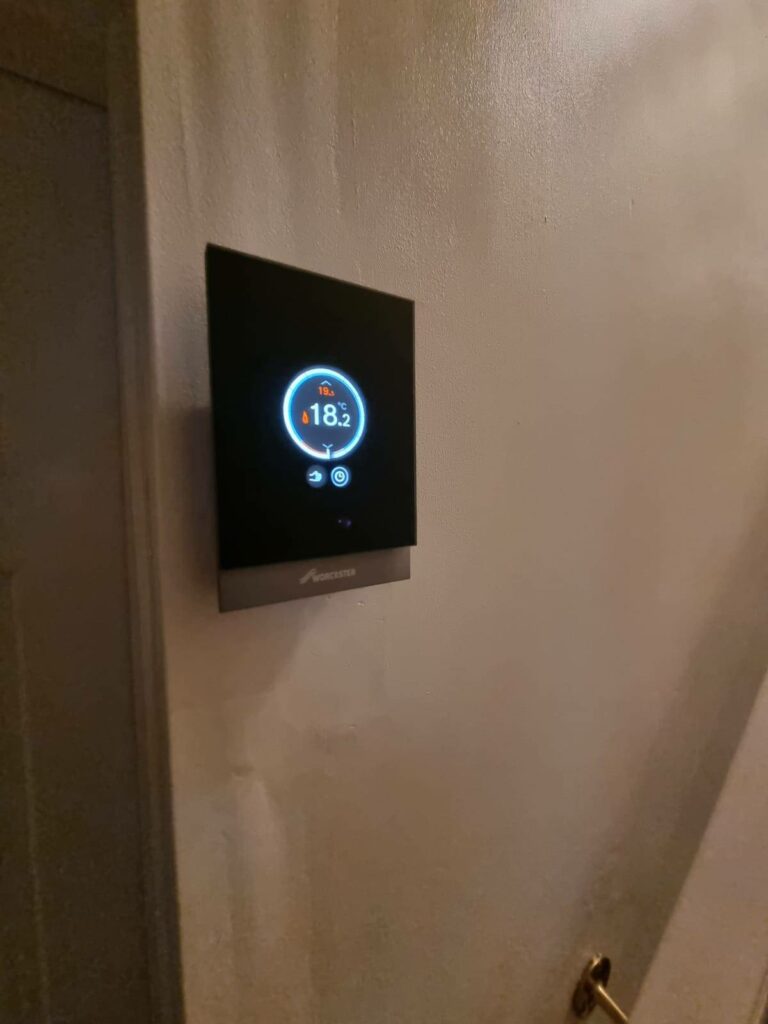 We provide a whole range of Smart Thermostats Derby services.
By utilising this innovative heating and cooling tool, you can receive immediate benefits as a savvy consumer as well as save money on energy bills in the long run.
This is mostly made possible by installing a smarter thermostat that allows your home to be heated or cooled exactly when it needs to be. You can set settings to adjust your thermostat at certain times, for example, telling it with a simple command from your phone that you need a colder environment for say…work hours. 
A modern-day smart thermostat will often have an option which will adjust the temperature automatically when your property is unattended for a certain amount of time. This way the smart thermostat will potentially save you money everyday.
A thermostat might seem to be a very basic feature of your home, but it actually has quite an impact on your monthly energy bills.
Up to half of these total costs are ruled by the settings on your thermostat. It is estimated that with a smart thermostat, you can cut your costs by up to 20%.
With recent announcements in wholesale gas and electric price increases, there's never been a better time to look at saving money on bills.
We can offer energy saving advice and tips to help you keep your bills manageable. 
Why Should You Choose Glow Heating Solutions?
Glow Heating Solutions offers a range of heating solutions for your home such as boiler repairs, boiler installations, central heating repairs, plumbing and bathrooms. Our aim is to provide affordability and efficiency while ensuring we offer you a high quality service at all times. Call Glow Heating Solutions now for a reliable and friendly quote on
01332 215555
We have used Gavin for a number of jobs over the years, most recently a boiler installation. The work we've had done has always been to a high standard. Working areas have always been kept clean and quotations were reasonable and accurate. The service is both professional and friendly.
Excellent service provided by Gavin. Installed two new radiators and moved one of them. He turned up to quote when he said he would, quoted a very reasonable price a couple of days later. Fitted them , no mess, extremely friendly definitely would recommend without hesitation.
Call for a no obligation quote